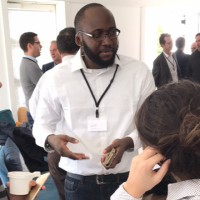 About
Hi, I am Peter Oliha. Welcome to my personal space on the internet.
This website is where I share my thoughts on technology, my interests and things that I learn over the course of my career.
Professionally, I have been developing software for about a decade using technologies and frameworks such as Javascript, PHP, Go, Angular, NodeJS, PostgreSQL and many more.
I have lived and worked on 3 continents in areas such as fintech, internet services and blockchain. I am passionate about programming and an advocate of prioritising algorithms over syntax.
If you would like to get intouch, contact me via my social media links or through email at peter[at]oliha[dot]dev.